5 lessons for driving digital led growth for women in business
28 March 2016
In the UK, women only account for 17% of business owners. Many women cite fear of failure as a key reason why they don't set up a business. Yet, RBS has calculated that boosting female entrepreneurship could deliver approximately £60bn extra to the UK economy. Directing female entrepreneurship towards the digital sector could be the key to success. Digital is driving the growth of the UK economy, with 10% of our GDP expected to derive from the digital economy by 2016. There has never been a better time to support women in business to be digital.  
So just how do you go about engaging women-led businesses by participate in the world of digital? As the digital lead for Northumberland County Council, and winner of the 2015 Next Gen Digital Challenge Award for Digital Skills and Inclusion the concept sparked some ideas within me. After securing funding from the Government Equalities Office as part of the Women and Broadband Challenge Fund, I have pulled together 5 key lessons for digital leaders to learn from our experience of how we achieved digital-led growth as part of our unique programme, Be Digital.  
1. Talk to women in business
Firstly, in the early stages of designing Be Digital we talked with local women in business, built a network with women entrepreneurs, immersed ourselves in their world; sought out their opinions, their challenges and understood what problems they faced when it came to the digital economy. This approach enabled us to not only help put in place training to meet their needs, but we also identified peer ambassadors for the programme. Some of the women in business we met were already using digital in really exciting ways – in particular Layla Welsh, French Grey Tales was a key leader with an enviable social media following. Layla became an ambassador for Be Digital and supported us for the duration of the 6 month programme, speaking at events and being a key 'go to' reference point.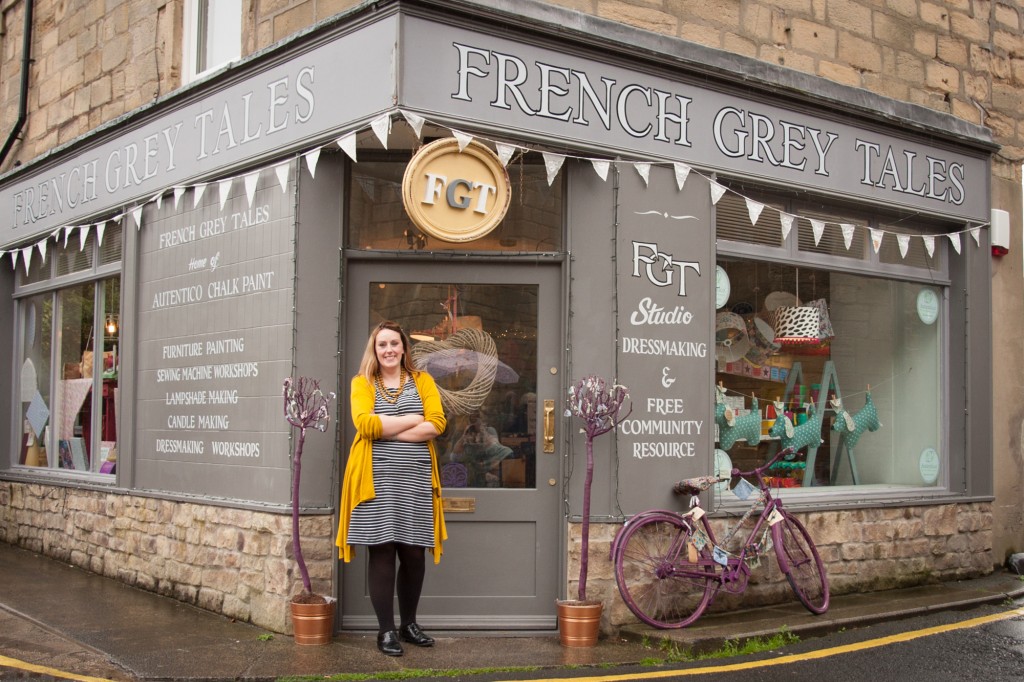 2. Create branding for women in business
Secondly, creating an engaging and aspirational brand assisted in bringing our vision to life. We used an award-winning women-led firm, Cool Blue: PR, Marketing and Digital Agency to help us create the programme name, brand and associated collateral, including our website. Inspired by the Sports England Campaign for 'This Girl Can', we tested a huge sample of names before settling on Be Digital and creating our website www.bedigital.org.uk with features such as a business directory, digital resources page and stories page. These features gave us a reason to collaborate with women in business and turn our concept of women being 'part of the story' into a reality.

3. Digital Content Creators
Thirdly, we knew creating engaging content for our website and social media would be a challenge so one of our early triumphs was recruiting a project photographer, Rachel McClumpa from RJM Photography.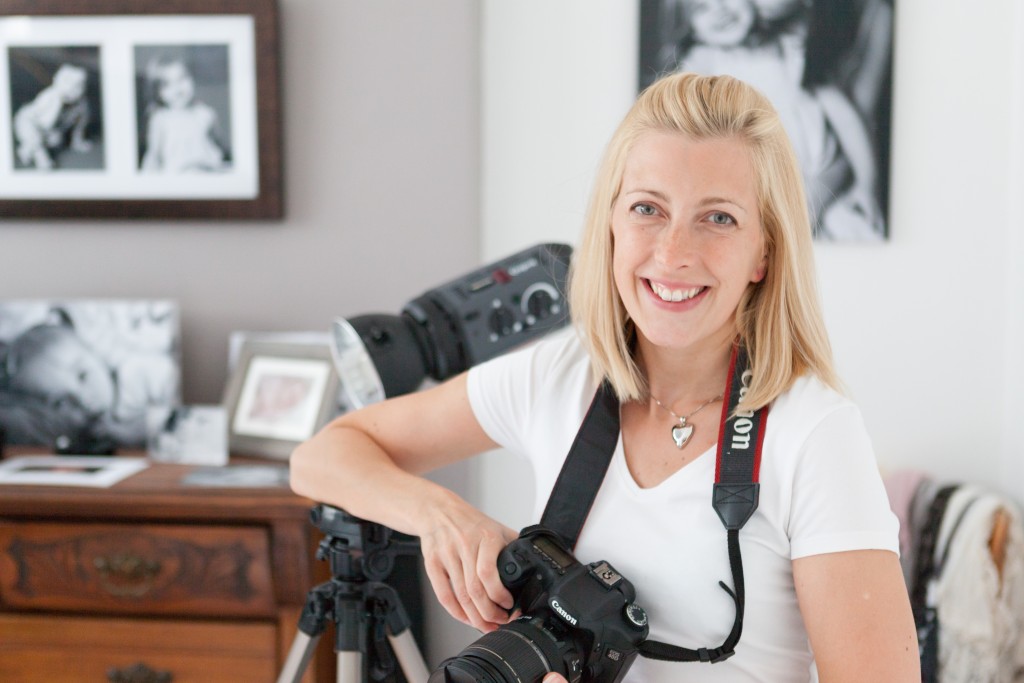 We also chose to invest in a local media production company, fresh from a digital business support programme themselves, MC Media were able to capture the project journey of our 20 women from design to close-down. Both suppliers were exciting content creators. Their images and videos brought our website and social media to life. We also funded them to create content for the businesses on Be Digital, providing key digital assets for them to use across their channels. We featured 'stories' on our website from each of the 20 women on the programme, using photography heavy blogs and vlogs; these drove high volumes of traffic from our social media channels back to our website.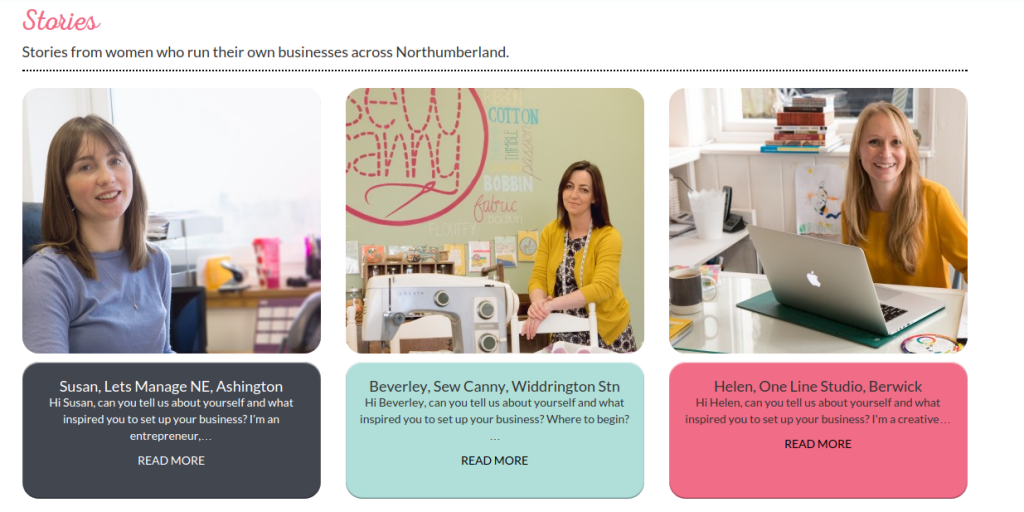 4. Launch and engaging women in business 
Attracting women in business to apply to the springboard programme was a challenge. We established an application process which enabled us to identify 20 businesses ripe for digital development. We considered a digital only launch, but from our early engagement with women in business we knew this would be too much too soon.  We therefore settled upon an event at Alnwick Garden involving local women in business who were well networked and enthusiastic about spreading the word. Using a local hostess, Chloe Hall of Bumble & Bloom Media, and our ambassadors Layla Welsh, (French Grey Tales) and Tanya Garland (Cool Blue) was a win-win because whilst we had doors opened for us into thriving business networks, we also were able to raise the profile of these amazing women.
We also took the bold decision to book Michelle Mone OBE as our keynote speaker, she offered the no-nonsense approach which inspired many women to apply to take part in the Be Digital springboard programme. Video credited to MC-Media.
5 – Be Digital: Live and Breathe it
Without doubt our biggest success factor was our training supplier, Pascal Fintoni & Associates. We selected Pascal and his team Leon Howe and Norma Foster because they offered a digital training model unlike any we had seen before. The 4Ms model devised by Pascal Fintoni saw the women in business attending weekly digital masterclasses, digital mastermind sessions, mentoring and meet ups. This immersive approach drove the women to live and breathe digital, building it into the core of their business practices.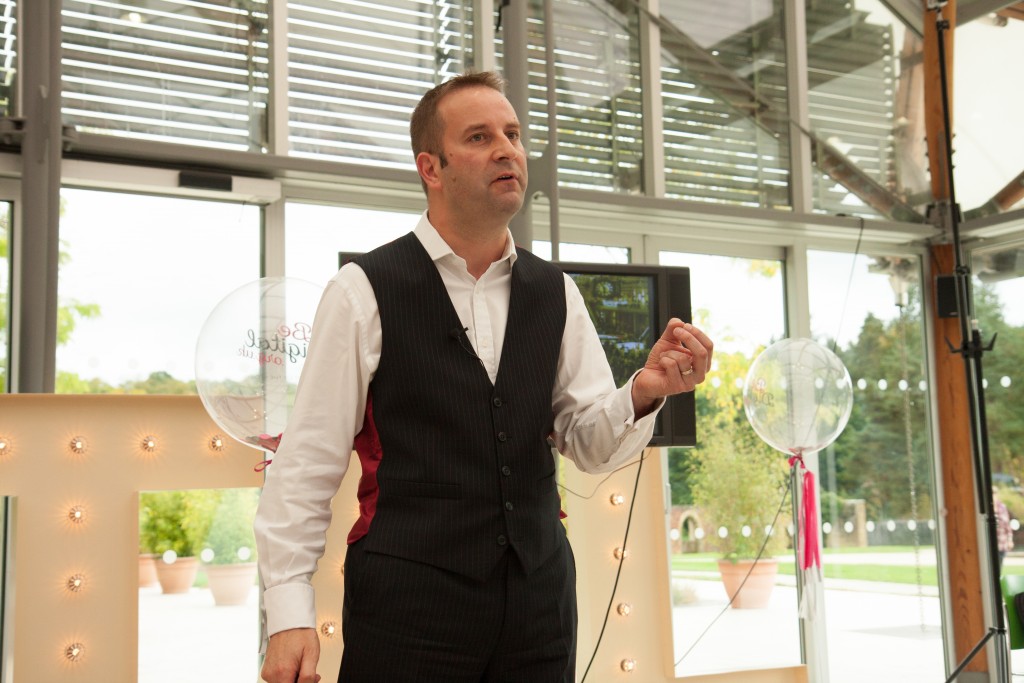 The strict schedule of classes and online hangouts meant women had to commit to the programme, and to each other; collaboration was a cornerstone of the training.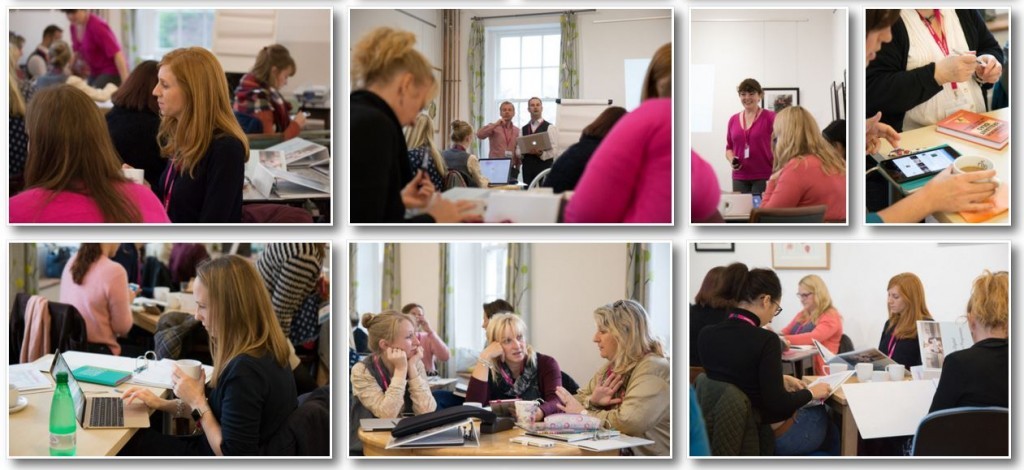 At the end of the 6 months the results were staggering, the women had developed digital marketing plans, and enhanced their business plans putting digital at the heart. They had started to reap the success of their training with improved reach, following and orders across their channels. In fact they had countless stories of achievement, including securing large supplier contracts, starting new lucrative collaborations and had celebrities tweeting about their products.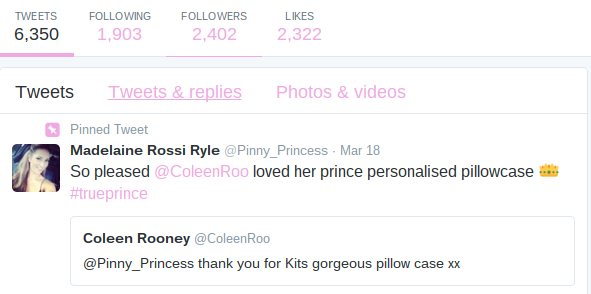 Working with such a small cohort of women in business was a huge gamble, usually our business support programmes are designed for 200 + SMEs. However this intensive approach enabled us to drive real results and push these women in business to be accountable for their success and to go further than they suspected they could.
These #20 amazing women came together with limited digital knowledge, scared they were being left behind, but now their businesses and mindsets have been transformed. They have become digitally native, exploiting the latest digital trends to grow their business. Often hanging out online, these women like nothing better than collaborating in a great session on Periscope. Be Digital has undoubtedly been a journey of discovery and growth for all of us, and one the 20 women will continue to follow; together.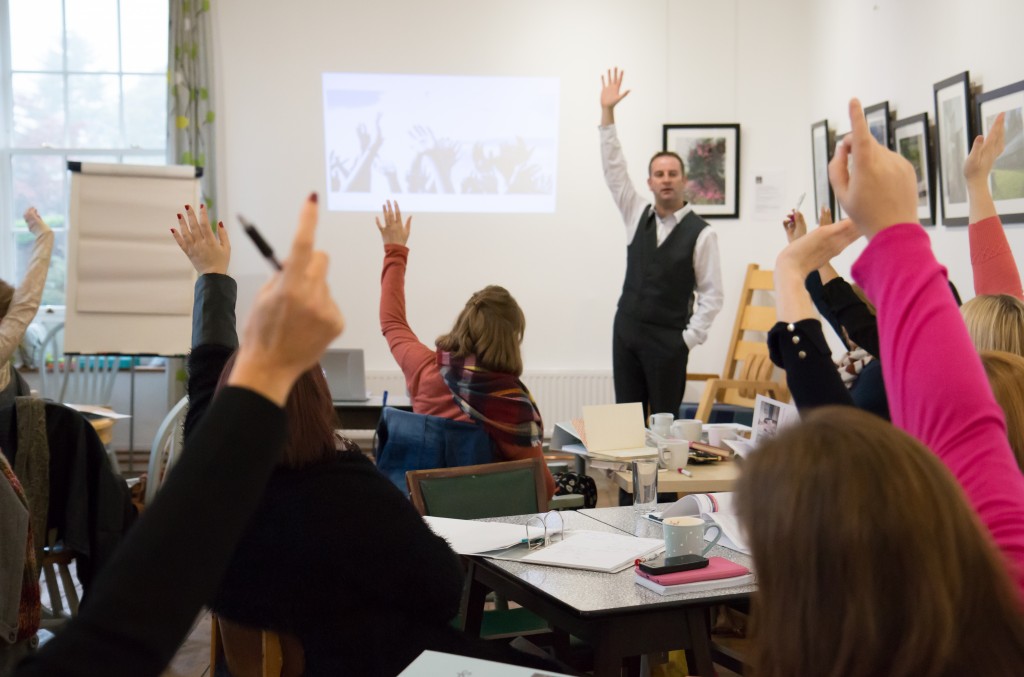 Be Digital was funded by the Government Equalities Office as part of the UK Women and Broadband Digital Challenge Fund. If you are a digital leader and want to know more about our women in business support programme please get in touch http://www.bedigital.org.uk/contact  
Guest Blog – Fay Cooper
Digital Design and Delivery Manager
Northumberland County Council